The New Face of South Maui – Kihei, Wailea, Makena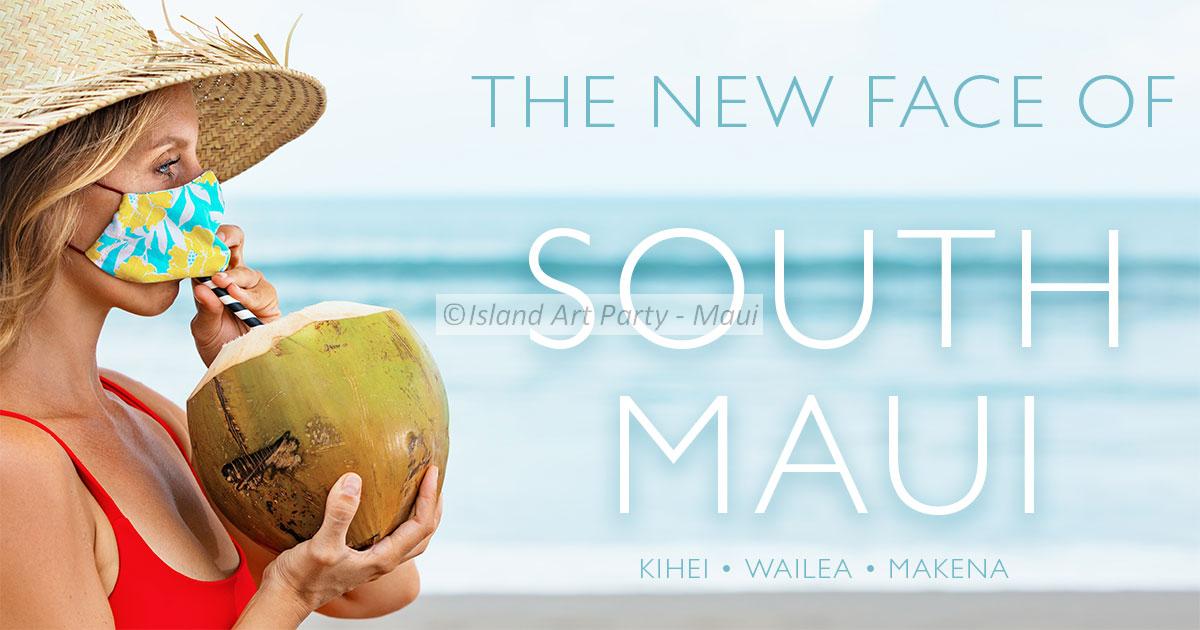 Many different words could be used to describe the year 2020 – and they're not exactly positive.  In early spring, many Hawaii businesses began to shut their doors and Governor Ige imposed the now-infamous 14-day quarantine for travelers. It was an interesting time to be on the islands. Thousands of unoccupied rental cars sat in the fields surrounding Kahului Airport, the road to Hana was closed to non-residents, and once-bustling tourist attractions were eerily quiet. While the pandemic caused quite a blow to the local economy, the ocean became more clear than most had ever seen, there was a noticeable uptick in monk seal, shark, and green sea turtle activity, and Hawaii residents got to experience the islands like never before.
It was the definition of a silver lining.
Back to Hawaii
Now Hawaii has worked out the kinks in the pre-travel testing system, and we are starting to see the slow but steady awakening of the tourism-reliant South Maui. While many were eager to get back to work, there were rightfully legitimate concerns about what opening the floodgates to travel might mean for the islands and Maui's hospital. At the time of writing, we're a little over a month into tourism's return and the pre-travel test seems to be working efficiently. While Maui residents are still acting with care, the successful launch of the travel program is allowing those who work in the tourism industry to breathe a collective sigh of relief. Along with kickstarting tourism, the pre-travel test meant residents could once again see out of state family and friends without being subject to the quarantine. Hawaii's current mask and social distancing rules are working to keep the virus at bay and helping to keep local businesses and events operating as well.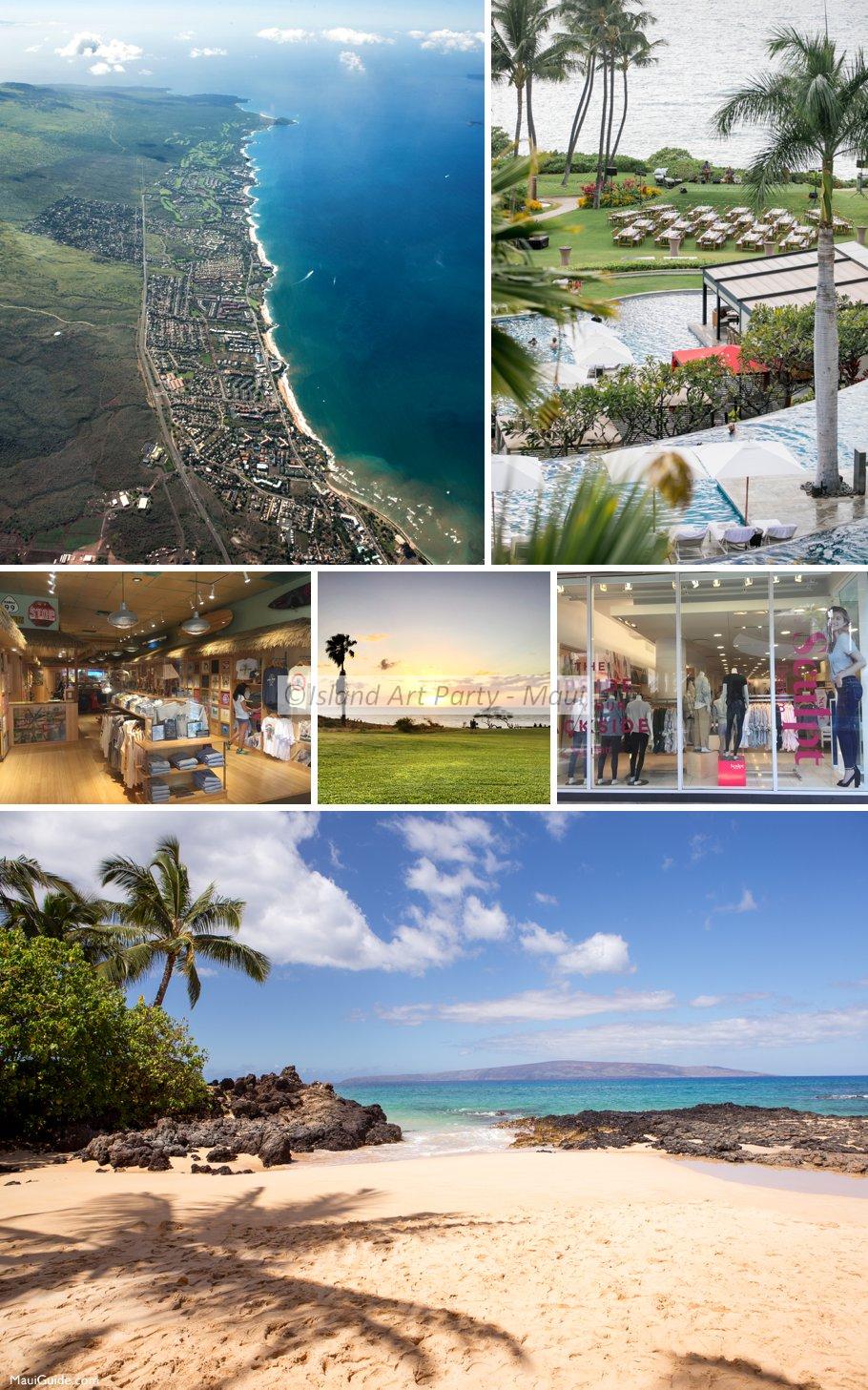 Masks on Maui
Here on Maui, masks are required in almost all public settings, like parks, stores, restaurants (unless you're seated), sidewalks, lobbies, etc. The county's rule of thumb goes, "if you have to ask, wear a mask". Masks are not required if you're eating, drinking or doing any exercise at the beach or poolside, given that you're properly socially distanced, but a face covering is required while walking to and from the beach or pool area. So don't worry, you'll still be able to enjoy the sunshine without worrying about coming home with mask tan lines!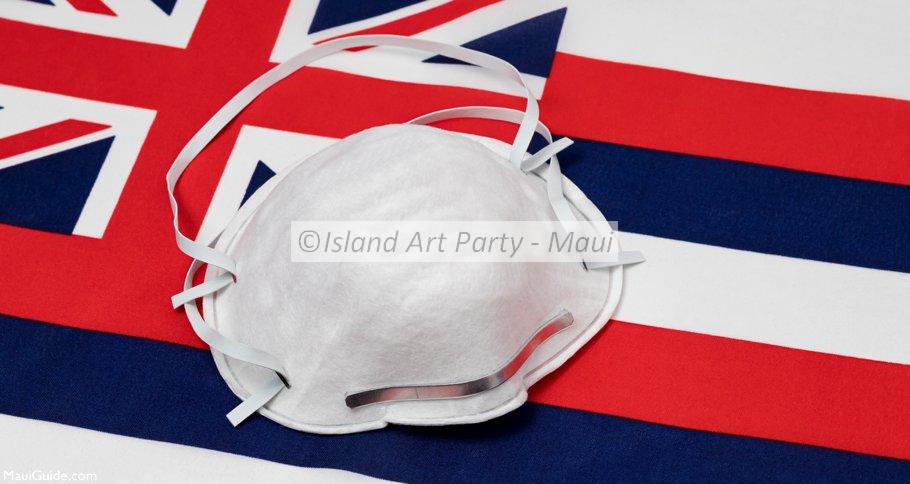 Social Distancing
As far as social distancing goes, it seems like that will continue to be the norm not just on Maui but across the nation (and world) for the foreseeable future. Gatherings are currently limited to 10 and it's unlikely that that will change before the end of 2020. Restaurant tables are spaced six feet apart, and many retailers have markings on the floor to help remind their patrons to keep their distance from others. Most open restaurants are operating at a limited capacity – so make reservations ahead of time if you have your heart set on a certain establishment!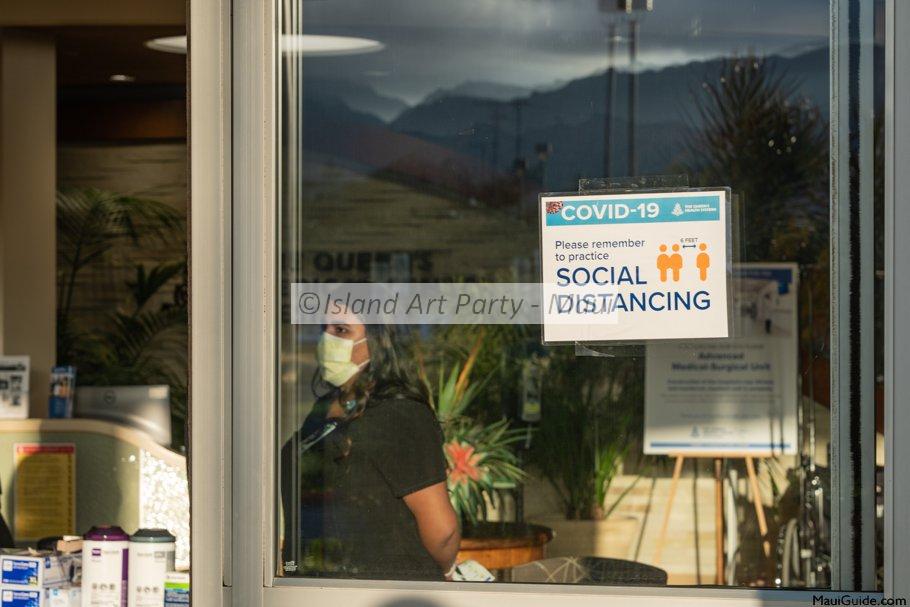 South Maui Dining
Speaking of establishments… each day that goes by seems to mark the opening of another shop or restaurant. Monkeypod Kitchen and Pint and Cork in Wailea recently re-opened their doors, and we've heard that many luaus have started up operations again. The Andaz luau has opened as of November 22nd and the luau at the Wailea Marriott is open now – socially distanced style. The coveted Royal Lahaina Luau is taking reservations for their opening on December 20th, and the Sheraton luau is resuming operations sometime in 2021. To make room for social distancing, expect fewer guests. In turn, fewer guests will make for a far more intimate experience.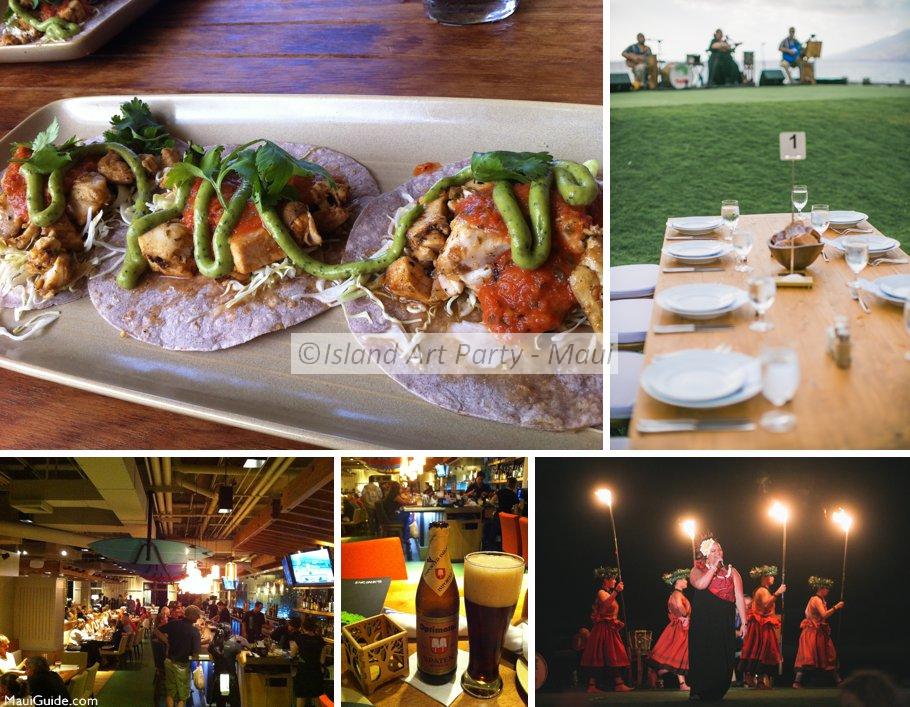 Things to do in South Maui
Luaus aren't the only thing experiencing a revival. Under the sea, the reef at Molokini is thriving after months of almost no human activity, and snorkel tours are back in action (though with limited passengers). Redline Rafting's signature red raft took to the seas nearly six months to the day after their last tour. Now you can spot both Redline and their sister company Humble Tours ferrying adventurous visitors to snorkel Molokini Crater, Turtle Town, and the lava covered coast near La Perouse Bay. While things on the island might not be operating at 100% quite yet, enjoying the raw beauty of Maui's natural environment is one thing you can bank on.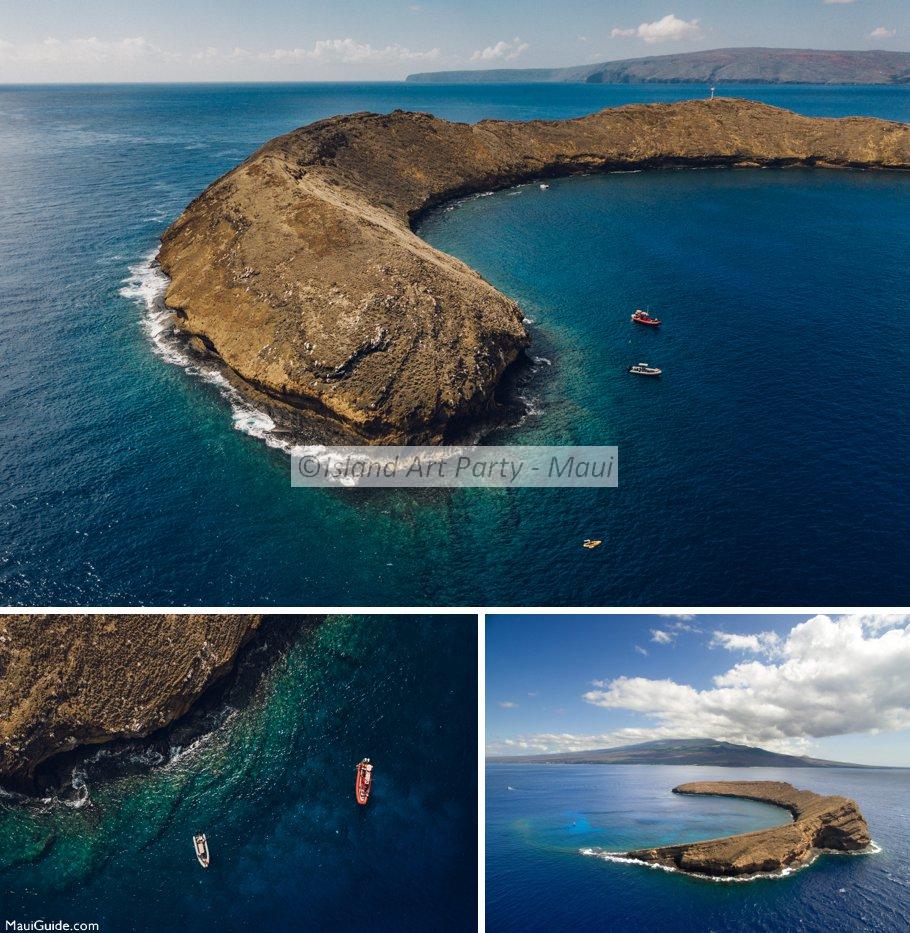 Back on land, Island Art Party in Kihei is open for business once again. For those unfamiliar, Island Art Party hosts nightly creative soirees- half cocktail party, half painting class. As you sip, a "party artist" will lead you through the steps to creating your own polished masterpiece for you to take home. Beer, wine, and other "creative juices" are on offer to help get your inspiration flowing. For little ones, Island Art Party also has weekly family classes that are open to all ages. In addition to kama'aina and military discounts, Island Art Party is currently offering a generously discounted entrance fee to those who bring any canned good for Maui Food Bank, or a toy to give to local holiday toy drives. Call (808) 419-6020 or check out our events calendar.

As we mentioned earlier, some of Maui's businesses, tours, and other activities aren't quite cranking yet. No shows are happening at the MACC, some bars are still in their beginning stages of opening and working out the kinks, cruise ships haven't stopped in our ports for months (and likely not for a very long time), and tours are either still closed or operating on a smaller level. That being said, most one on one, small group, or outdoor experiences are still a go. This is great news for local companies like Karma Hill Photography, who just happens to specialize in shooting couples and families using Maui's stunning natural landscape as a backdrop. While 2020 may not exactly be a year to remember, most of South Maui's beaches are still relatively quiet and as pristine as ever, and local photographers will attest there has never been a better time for a family photo shoot on the beach.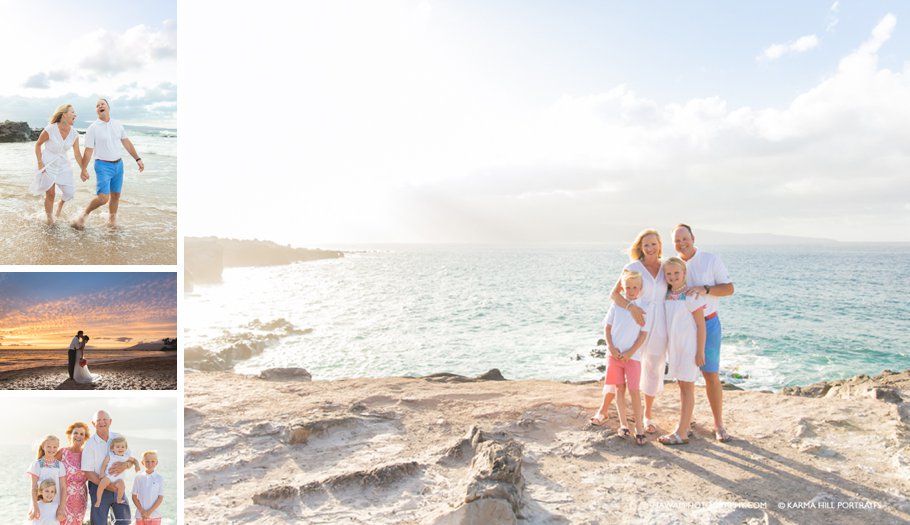 Currently, Maui's covid numbers are hovering below the threshold that would be cause for alarm, which means close-contact businesses like spas and hair and nail salons can still do their thing. If you need a little pampering (let's be honest- in 2020 we all do), head to the five-star rated, locally owned Maui's Best Massage in Kihei. Since reopening in June, they've enacted enhanced sanitation measures and even installed powerful air purifiers in each treatment room. This way guests can truly relax knowing their health is a priority.

Other Things To Do Around Maui
Taking a broader look at the island, the tourism hub of Lahaina is still in the beginning stages of opening, as well as Pa'ia. Some shops and restaurants in Pa'ia have closed for good, but we are beginning to see replacements popping up. It will be interesting to watch how the next few years completely reshape the island. Popular attractions like I'ao Valley and Haleakala Crater have almost completely reopened. Some tours are operating, some are not. Skyline Hawaii is one of the handful up and running, offering both zipline tours and Haleakala sunrise tours.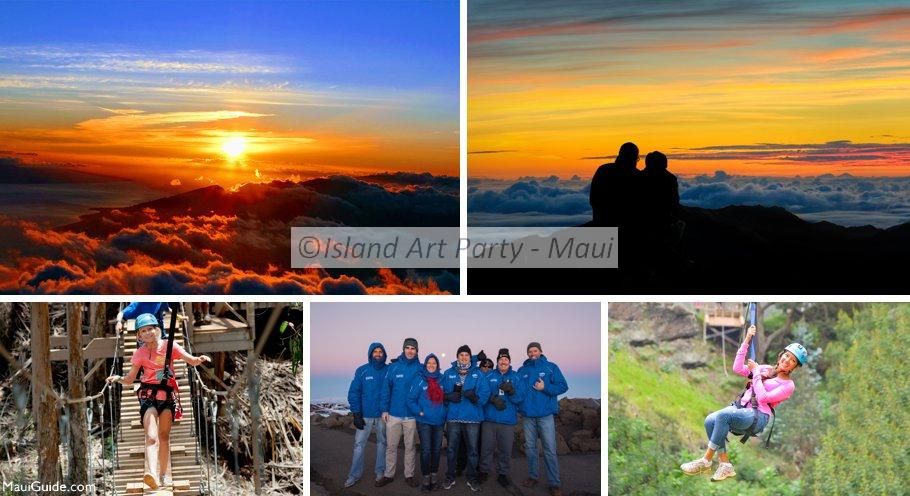 The road to Hana is no longer closed to non-residents, but most public bathrooms on the route have yet to open. Unfortunately, Hana recently had its first case of covid-19, and due to the town's isolated location and close-knit community an outbreak there could be catastrophic. If you do decide to make the trip to Hana, residents are asking visitors to practice social distancing, wear masks in town, and stay away from crowds. A better option allowing you to see the entire Hana coast without interacting with the local population is a Discovery Flight with Fly Maui. Accompanied by a licensed teacher, you'll receive your very first lesson in flight school- from Cessna 101, communicating with air traffic control, to taking off and landing the plane. Once in the sky, you're instructor will help you navigate to Hana Airport for a touch and go before returning to Kahului. Along the way, you will be able to take in the spectacular views of the winding road from above, including gaping valleys and towering waterfalls that aren't visible from the road. It's a far more exciting, stunning, and unique experience than being stuck on the road for upwards of three hours.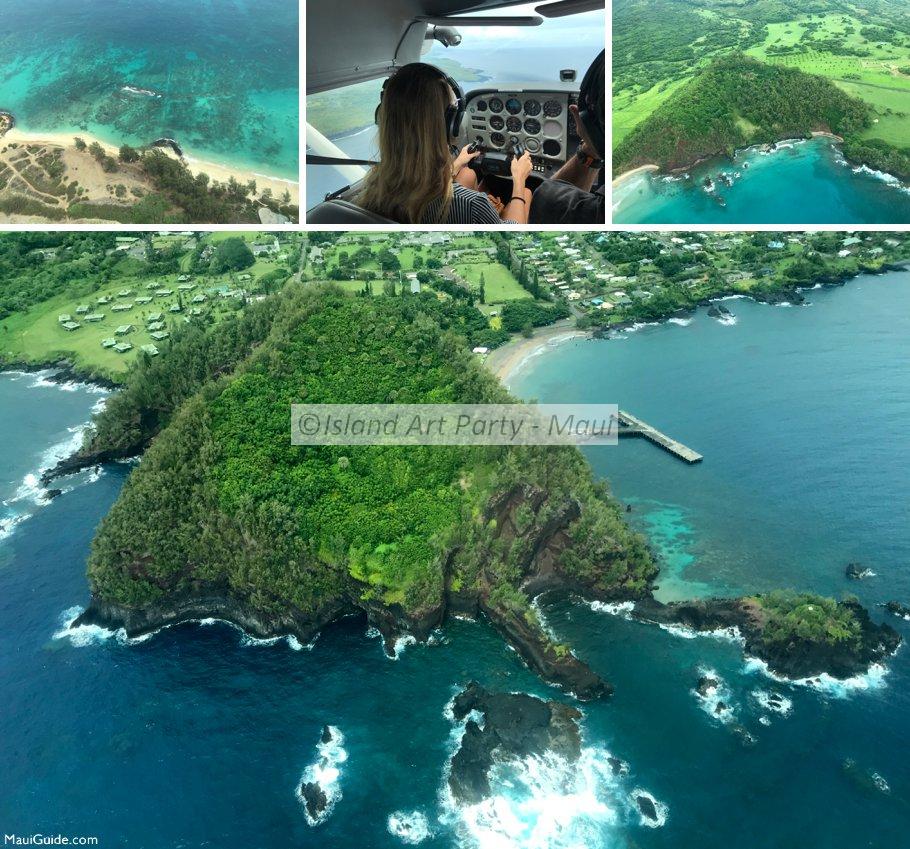 Keeping up on Maui
We hope that after reading this article you have a better idea of what's happening on Maui. Keep in mind that things can change from week to week depending on the county's caseload. For updated information, check out the weekly Aloha 360 podcast– direct from local South Maui residents. Whether you decide to visit Maui soon or wait to ride this thing out, we hope you stay safe, healthy, and happy. Mahalo nui loa for helping keep our islands safe!